Over the summer months the BBC Writersroom team have been hard at work reviewing their regular programmes of support and development for emerging writers and have made some changes to the way they plan to design, deliver and select participants for their core talent development programmes.
The next major Open Call script submission window will run from Thursday 9 December 2021 until Thursday 13 January 2022.  Open Call is the new name for the annual script submission window that we formerly called Script Room.
Aside from the new name, one of the key changes made is that from now on they will be using the annual Open Call window to select not just  Drama Room participants but also annual UK-wide Voices groups. In this way they will use the Open Call to identify up to 100 emerging writers who we will invite to join our programmes across the coming year.
Criteria 
At BBC Writersroom the primary focus is always the development of people, rather than projects.  Whilst they do encourage and support the development of original ideas via our Voices and Drama Room programmes, they are not looking to identify projects to directly commission or produce through the annual Open Call.
The Writersroom will be holding a webinar ahead of the submission window to share more details and give you an opportunity to hear from writers who have taken part in othe Drama Room and Voices groups. They will also be running regular online drop-in sessions over Zoom during the Open Call so you can ask  any questions you have about the submission process. Keep an eye on the website for details on these sessions and detailed info on how to submit once the Open Call rolls around on 9 December.
The two main programmes of writer development support they will identify participants for via the Open Call are: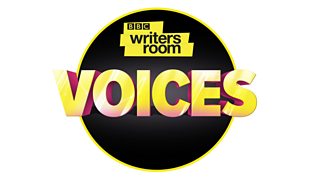 Voices UK-wide programme (6 x groups UK-wide)
Voices is a six-month professional development programme for emerging writers who have a strong creative track record in other creative fields (theatre, short film, comedy, spoken word etc) but are new to television writing.
The programme will offer an insight into how the industry works with expert masterclasses, craft sessions, roundtables and discussions providing participants with the core tools and knowledge to write for broadcast television. Writers will hear from industry guests such as professional screenwriters, producers, commissioners and agents, as well as connecting and developing professional relationships with writing peers amongst the group.
They will also help participants to define and develop a TV treatment as part of their time with us on Voices and will select the strongest idea(s) to receive a dedicated amount of time working with a script editor to refine their treatment and lay the groundwork for an original spec script.
The Writersroom will run six Voices groups annually across Northern Ireland, Scotland, Wales and England. Up to 12 writers per group (circa 70 – 80 across the whole of the UK) will be invited to take part in the six-month programme. The majority of the sessions will take place online via Zoom, however, they hope to bring individual groups together in-person at certain points in the year for networking and/or specific sessions.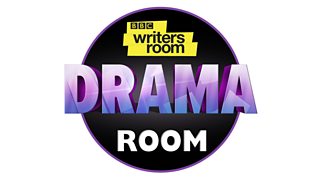 Drama Room (1x UK-wide group)
Drama Room is a one-year writer development programme for emerging writers who demonstrate a distinctive, original voice and an understanding of the fundamentals of writing compelling stories for contemporary television audiences.
Participants will usually meet once a month (via a blend of in-person events and online) for an initial six months to receive targeted training and development including craft workshops with practical writing exercises, masterclasses, industry introductions and networking events, and writing briefs with the chance to pitch for select writing opportunities across the BBC. Following this stage, participants will receive the support of a professional Script Editor for a further 6 months to develop an original spec script.
The overall aim of Drama Room is to develop and prepare talented emerging writers for the television drama industry by equipping them with the core skills, industry knowledge and connections to set them on the right track to gain BBC broadcast commissions.
There are normally 15 – 20 writers on the Drama Room programme from across the whole of the UK.
https://www.bbc.co.uk/blogs/writersroom/entries/54ee7c3e-f9f7-4b86-8cbb-a844601f28ba